ONE APP. ONE PLATFORM. ONE EXPERIENCE.
The IQ Panel connects to an entire suite of mobile apps specifically designed for each platform.  With apps for iOS, android, windows, and even BlackBerry, you'll always be connected from your desktop computer, your tablet, your watch, and of course your smartphone.  The user interface on each of these platforms was specifically designed to be consistent for an easy to use, intuitive experience. Download the app you need for your device by using the links provided or searching for "Alarm.com" in your device's application store.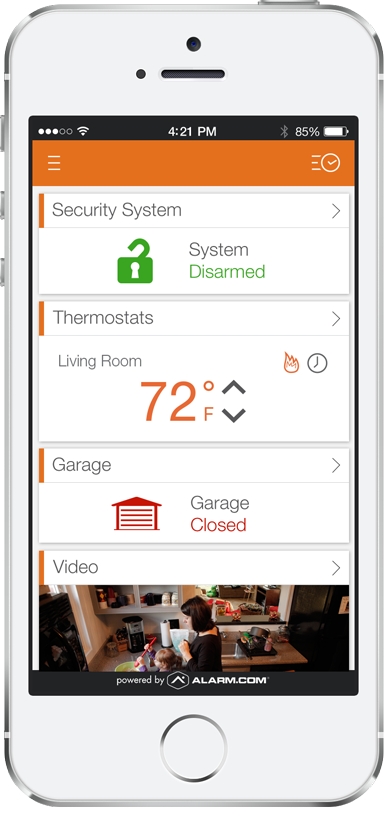 ONE APP FOR EVERYTHING IN YOUR HOME
The mobile app gives you access to every part of your security and smarthome system wherever you are without needing multiple apps, and because everything is connected, your system can perform multiple actions at once with a single command.  For example: set up a rule that says "When I leave, lock all my doors, close my garage, turn down my thermostat, turn off my fireplace, turn on my porch light."
-Arm and disarm your security system, or view the status of each sensor in your home
-View live video cameras
-Answer your video doorbell
-Lock and unlock your smart door locks
-View images taken by your panel camera and Image sensors
-Make adjustments to your smart thermostat
-Create new notifications
-Set up "Scenes" to automatically perform a series of actions with a single touch
-View smart socket energy usage over time
-Open and close your smart garage door
-Turn lights and appliances on or off
DOWNLOAD THE APP:

         
         

CUSTOMIZED RULES
Customize your devices to activate automatically based on your personal preferences.

INSTANT NOTIFICATIONS
Stay informed of what's happening in your home even when you are not there.

GEO-FENCES
Keep your home connected when you create geo-fences around your house, office, and anywhere else.

BLUETOOTH TOUCHLESS DISARMING
Pair up to 5 smart phones for Bluetooth touchless disarming.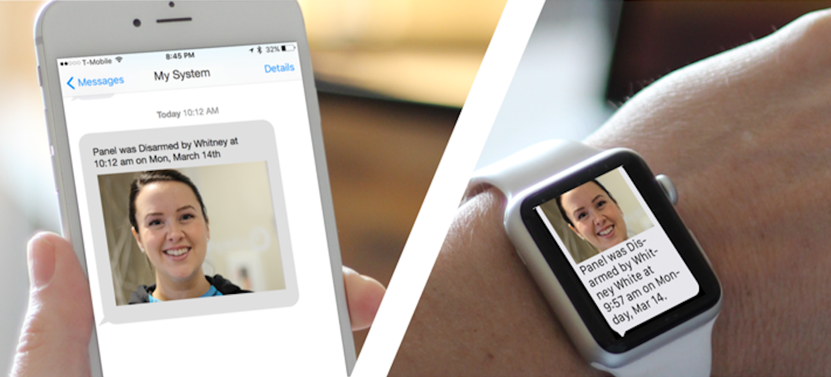 DISARM PHOTOS
The IQ Panel built-in camera takes disarm photos and sends them to your smart devices.
Z-WAVE DIAGNOSTICS
Our powerful diagnostics tool allows for visual feedback of signal strength of your home network.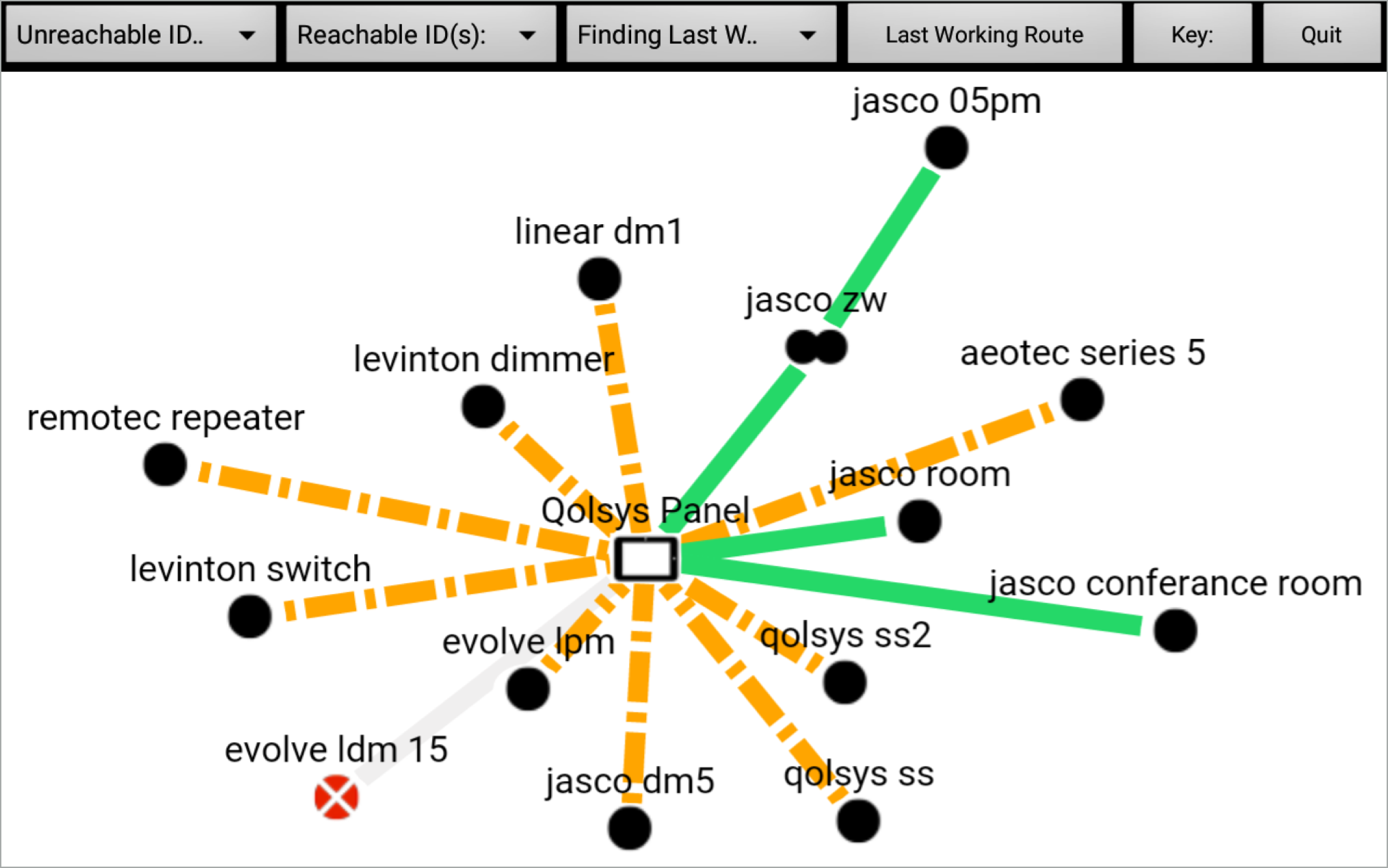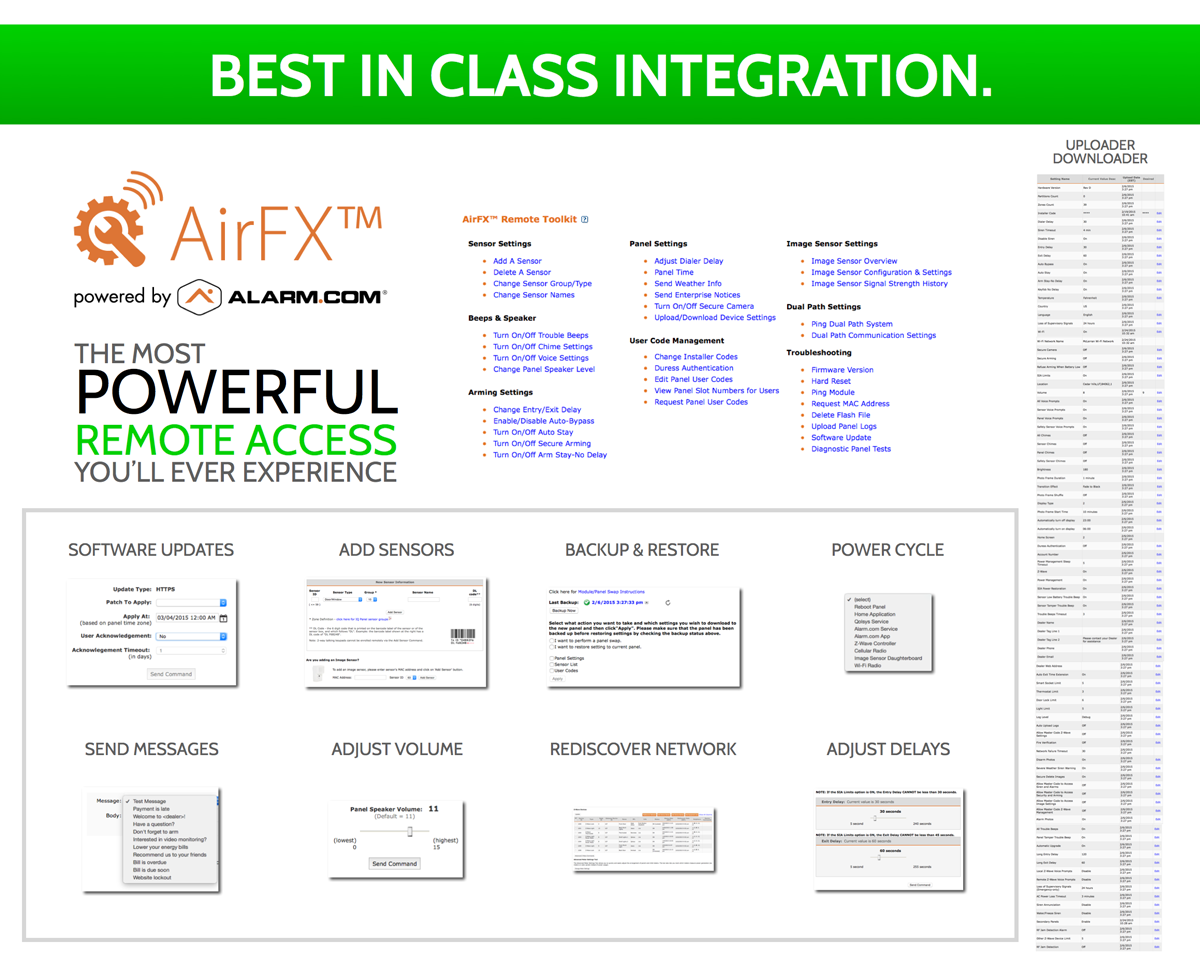 AirFX
Dealers can resolve many of the more common customer problems using the AirFX remote toolkit powered by Alarm.com.