DUAL SRF WITH PowerG



PowerG & legacy security in
a single panel, no translator
LIVE VIEW

View Alarm.com Video
Cameras on the 7" screen
LIVE ANSWER

Answer Skybell Video
Doorbell from the IQ Panel
WIZARD

Easy install wizard speeds
up installation time
The most powerful security and smarthome platform gets Dual SRF, featuring
 

PowerG
The IQ Panel 2 Plus includes 7" HD Touchscreen, a built-in 5MP camera and a new exclusive feature: Dual SRF featuring PowerG, the best wireless sensor protocol available.
 

PowerG has 4x the range of traditional wireless, military grade 2-way encryption, automatic signal adjustment to improve battery life and ensure a reliable connection, and interference circumvention to ensure your signals never get blocked by other wireless protocols.
In addition to PowerG compatibility each IQ Panel 2 Plus includes a special daughter card for backwards compatibility with one of three different legacy wireless frequencies: 319.5 MHz (Qolsys S-Line, Interlogix) 345 MHz (Honeywell, 2gig) or 433 MHz (DSC) to allow you to re-use your old sensors without requiring an expensive translator.
The IQ Panel 2 Plus also includes Qolsys 2.2 Software, with powerful features such as Live View, Live Answer, Bluetooth Touchless Disarming, LTE & Wi-Fi Dual Path Connectivity and more.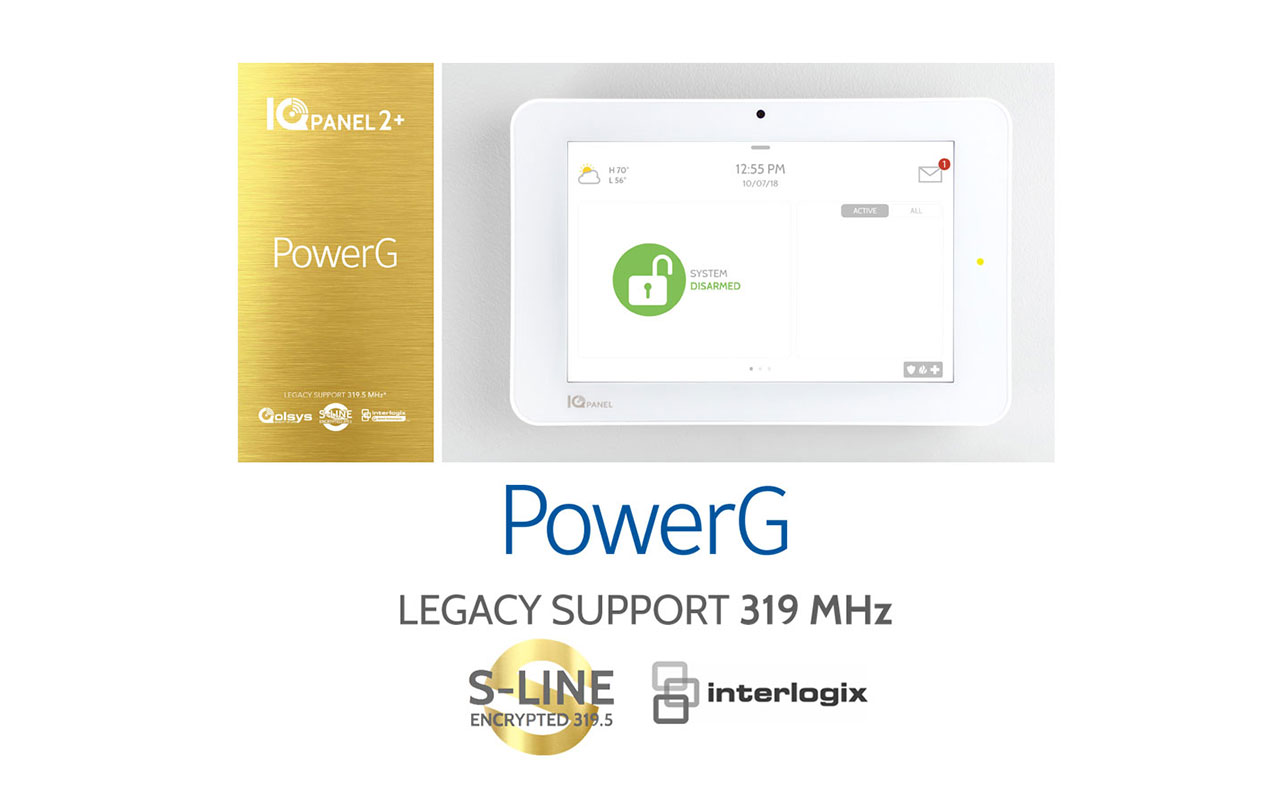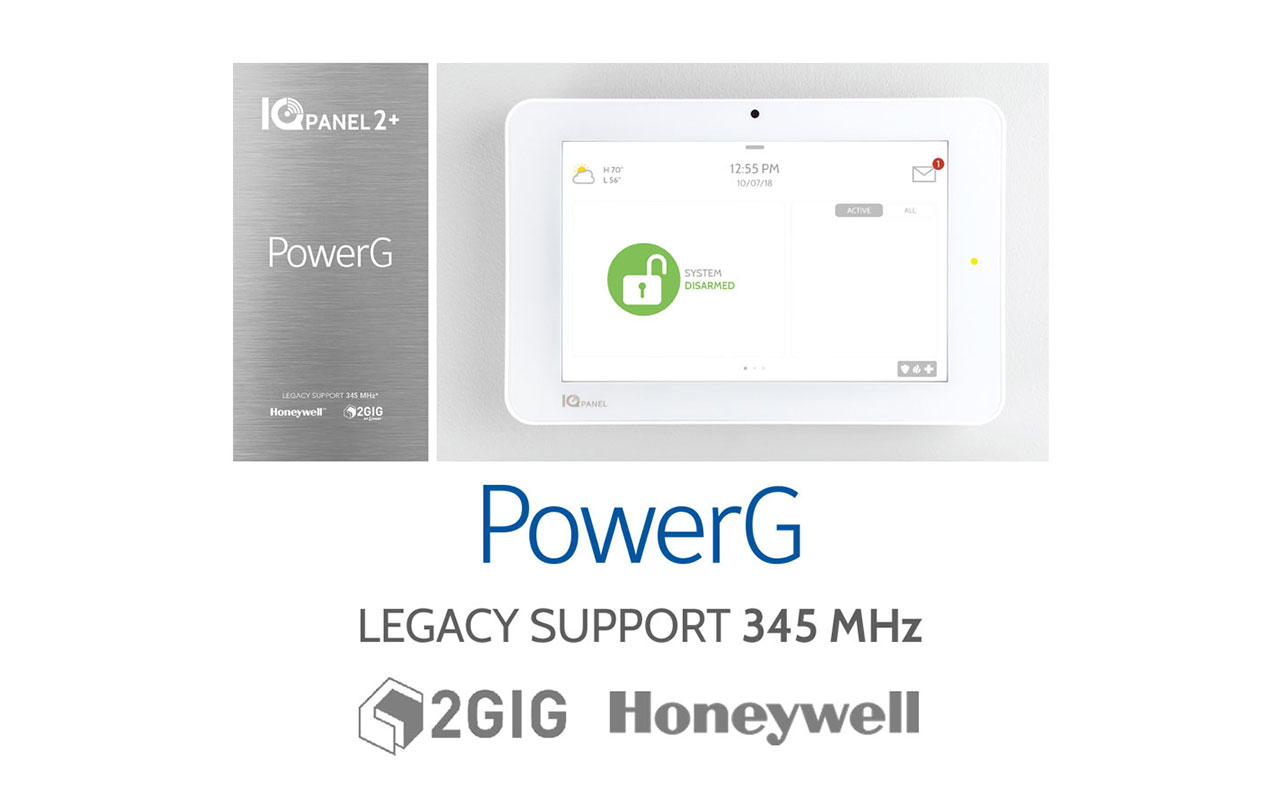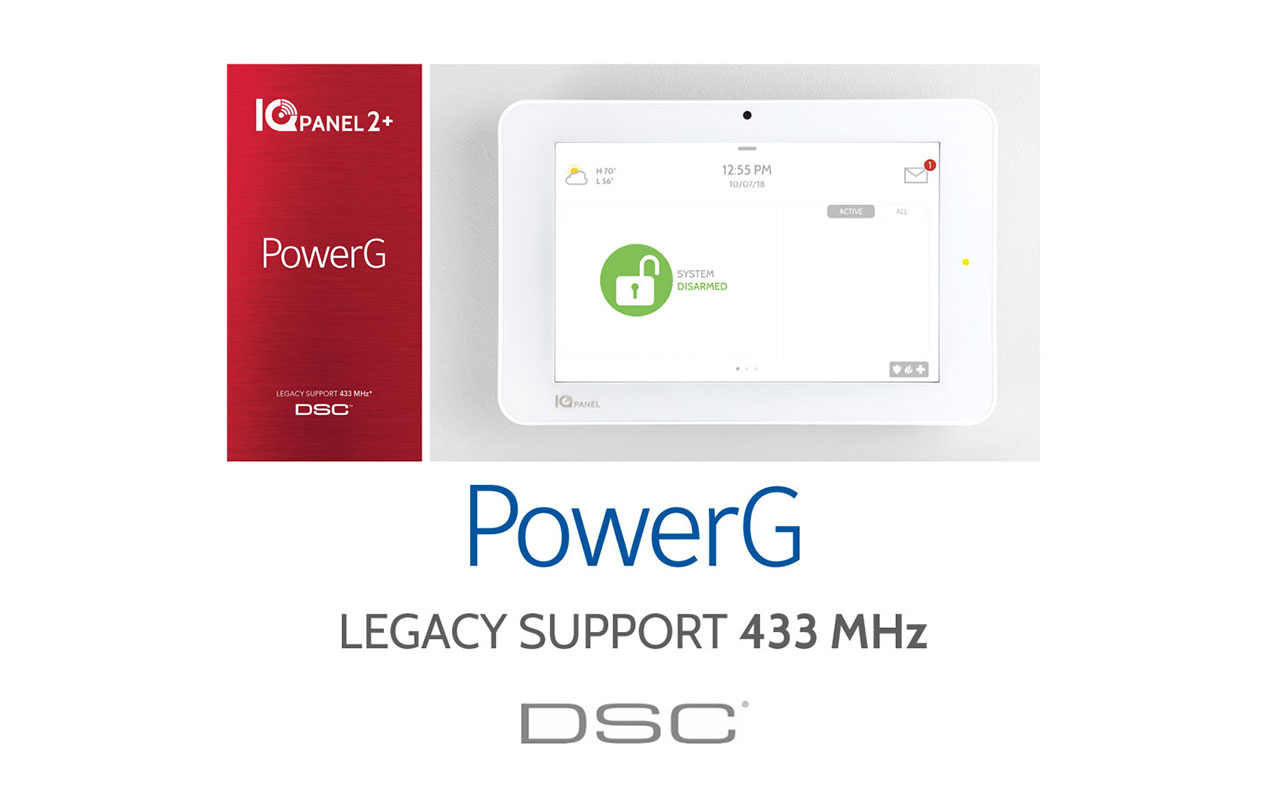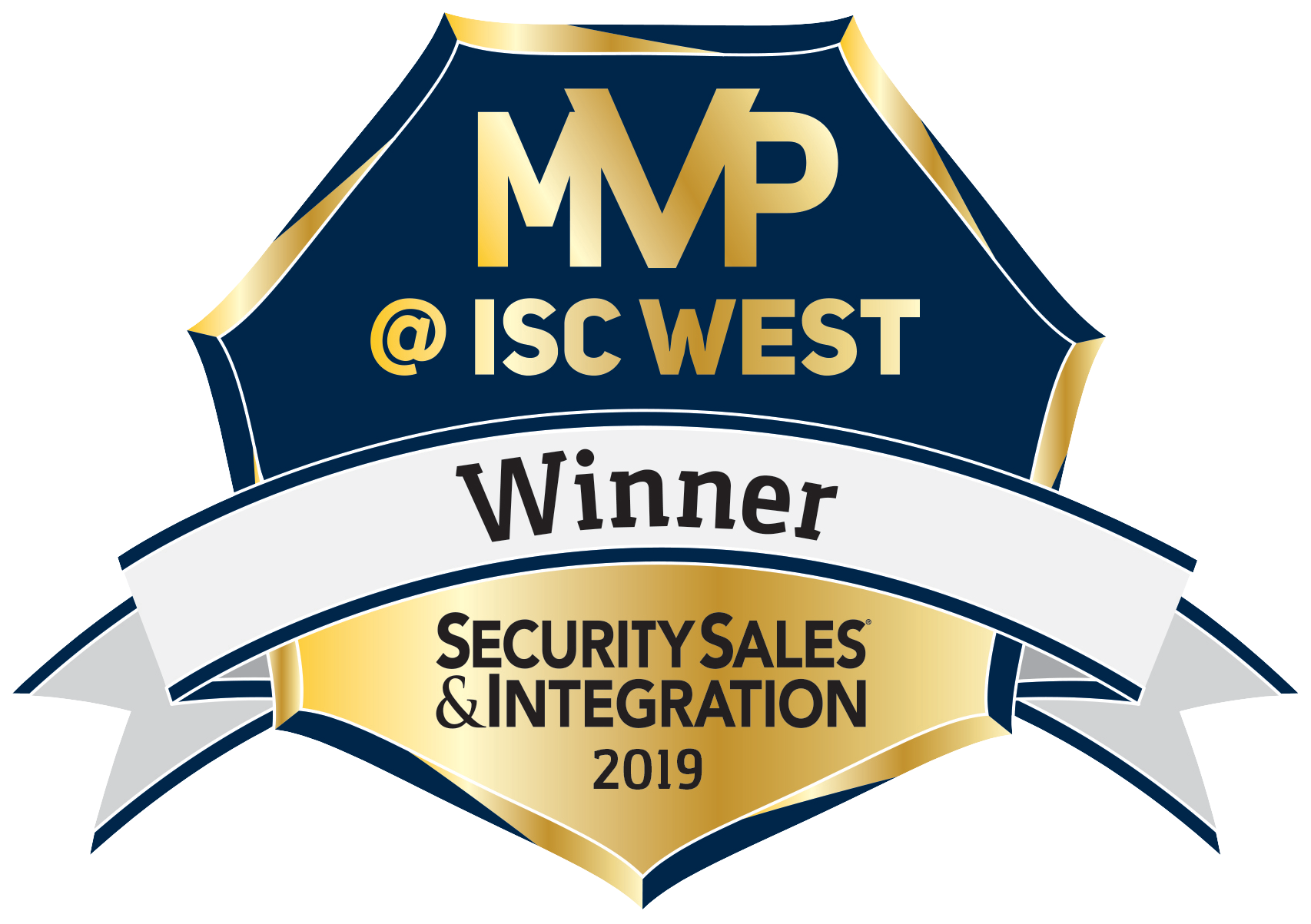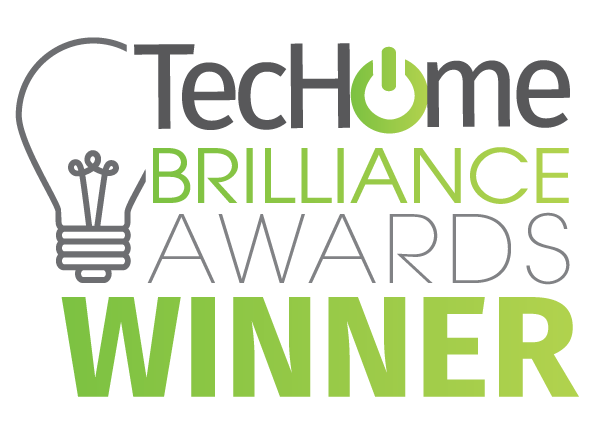 TOUCHLESS
DISARMING
Hands-free Bluetooth disarming with up to five smartphones

DUAL-PATH
CONNECTIVITY
LTE and Wi-Fi working simultaneously for faster speeds and better reliability

MOBILE
APP
Control all your favorite feature from the palm of you hand
 
DISARM
PHOTOS
Capture images each time your code is entered
PANEL
GLASSBREAK
Built-in glassbreak protection to protect what matters most
SMARTHOME
READY
Pair cameras, lights, locks, thermostats, garage openers, and more
PART NUMBERS
319.5MHz and PowerG:
QS9201-1208-840 (Verizon)
QS9202-1208-840 (AT&T)
QS9207-1208-124 (Telus)
345MHz and PowerG:
QS9201-5208-840 (Verizon)
QS9202-5208-840 (AT&T)
QS9207-5208-124 (Telus)
433MHz and PowerG:
QS9201-4208-840 (Verizon)
QS9202-4208-840 (AT&T)
QS9207-4208-124 (Telus)
*All product names, logos, and brands are property of their respective owners and are for identification purposes only.  Use of these names, logos, and brands does not imply endorsement.