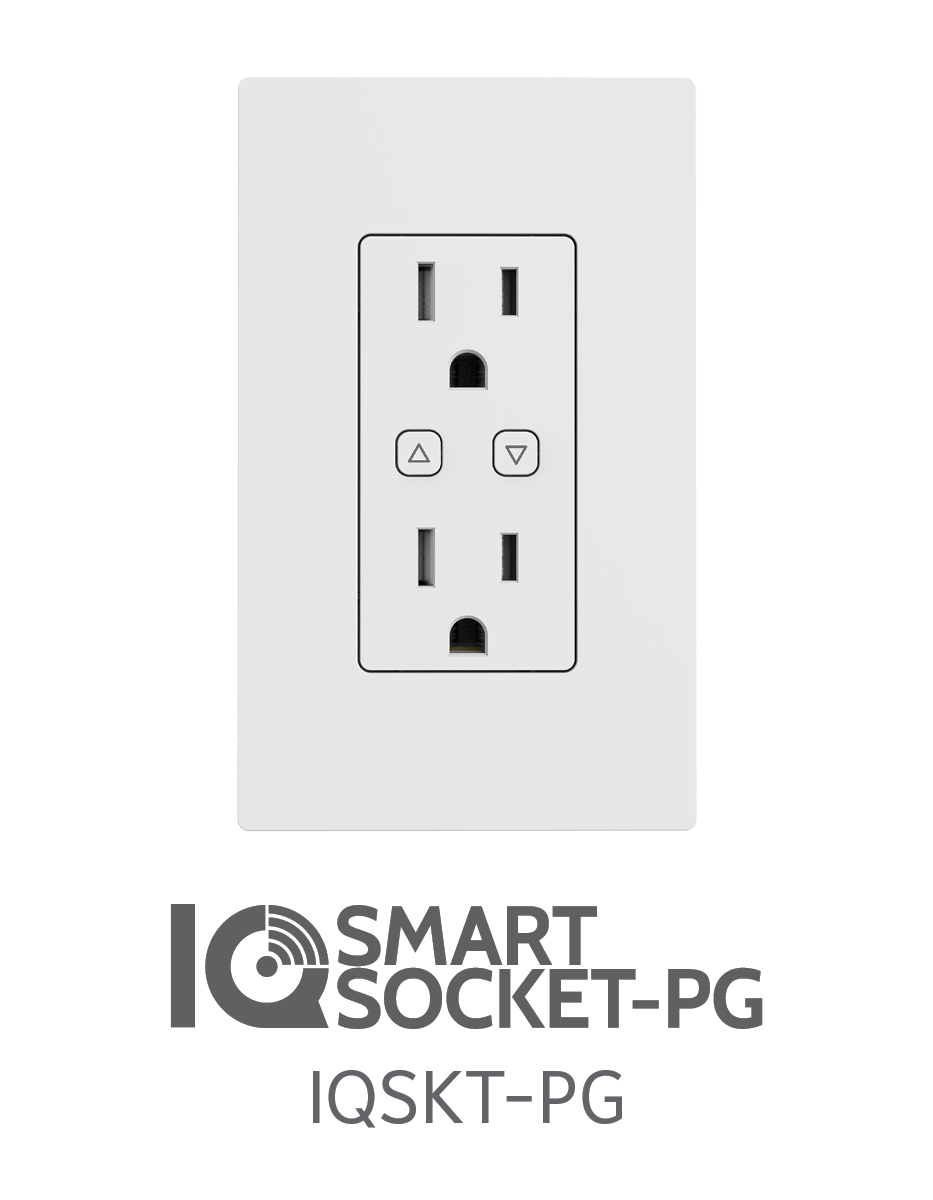 IQ Smart Socket-PG
With the IQ Smart Socket-PG, you can control your devices remotely through your control panel.
---
IQSKT-PG
SPECIFICATIONS
- Frequency: 912-919 MHz
- Protocol: PowerG
- Input Voltage: 120 VAC, 60Hz
- Output Current: 120 VAC @60Hz, Max 15A in total for two outlets
- Operating Humidity: 0 to 90% RH, non-condensing
- Operation Temperature: 0°C to 40°C or 32°F to 104°F
- Storage Temperature: -20°C to 55°C or -4°F to 131°F
- Dimensions: 115.6 mm x 70.6 mm x 46.6 mm or 4.55 in. x 2.78 in. x 1.83 in.
- Tamper Resistant: Yes
- Device Weight: 157.8g
- Color: White
Compatible with PowerG enabled IQ Panel 4, IQ4 Hub and IQ4 NS Panels running V4.4.1 and higher and IQ PRO panels running V4.3.0n and higher.