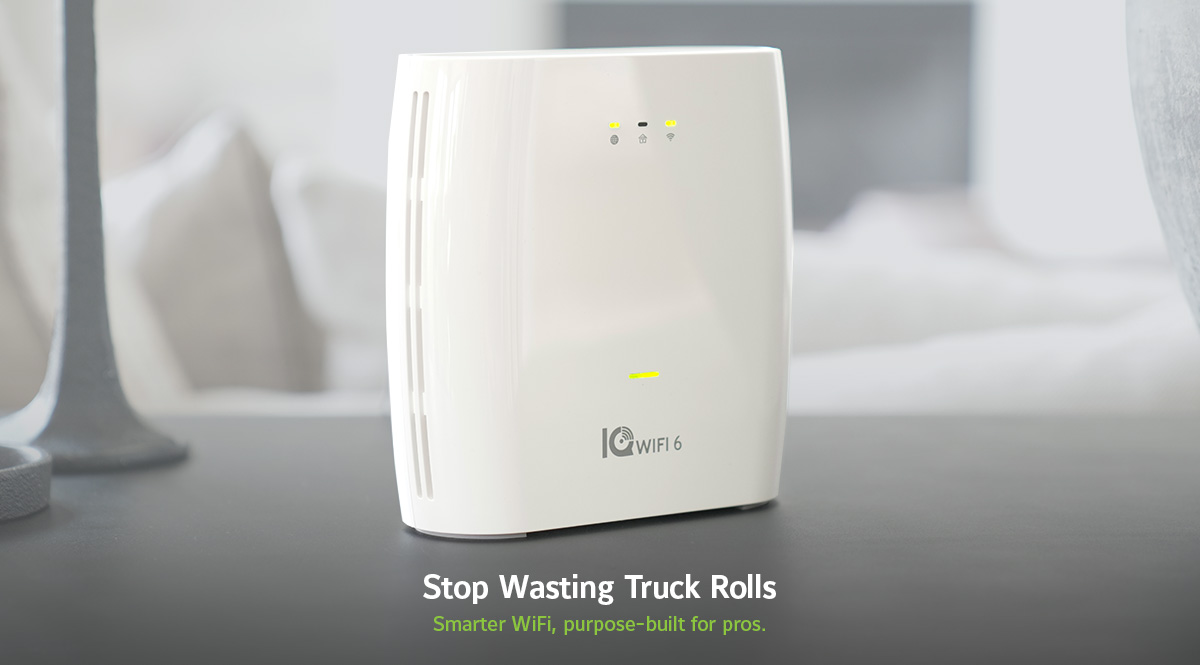 IQ WiFi 6 is the first WiFi purpose built for Pros. With a Qualcomm processor and versatile form factor, IQ WiFi 6 checks all the boxes with a key difference: it's the only mesh router system that integrates directly with IQ Panel and Alarm.com for on site and remote access.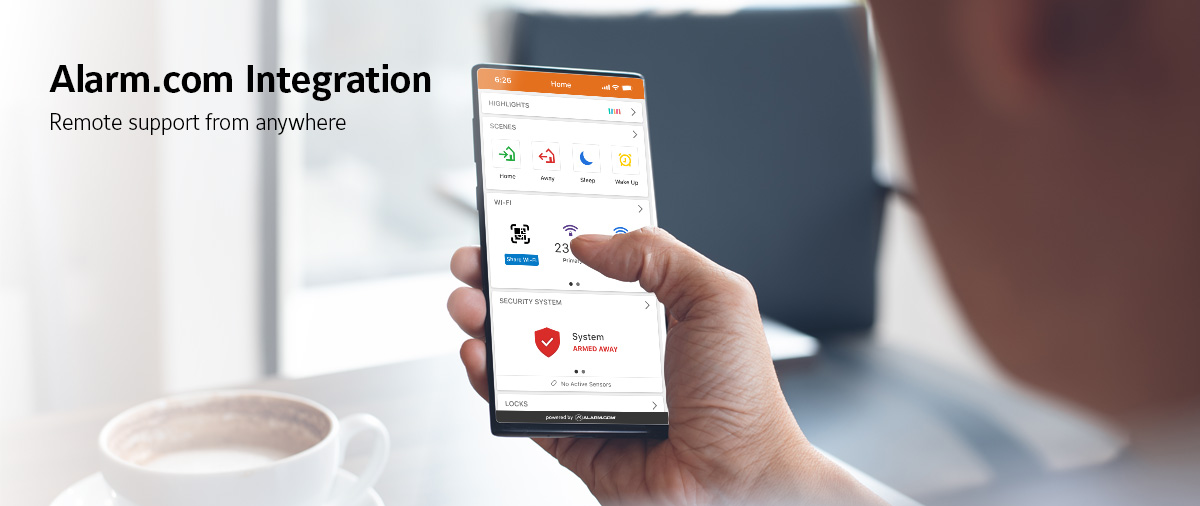 IQ WiFi 6 is connected to Alarm.com providing easy end user access to the Wi-Fi network in the Alarm.com mobile app. Create and manage profiles, easily scan a QR code to add someone to the guest network, and view the number of devices connected.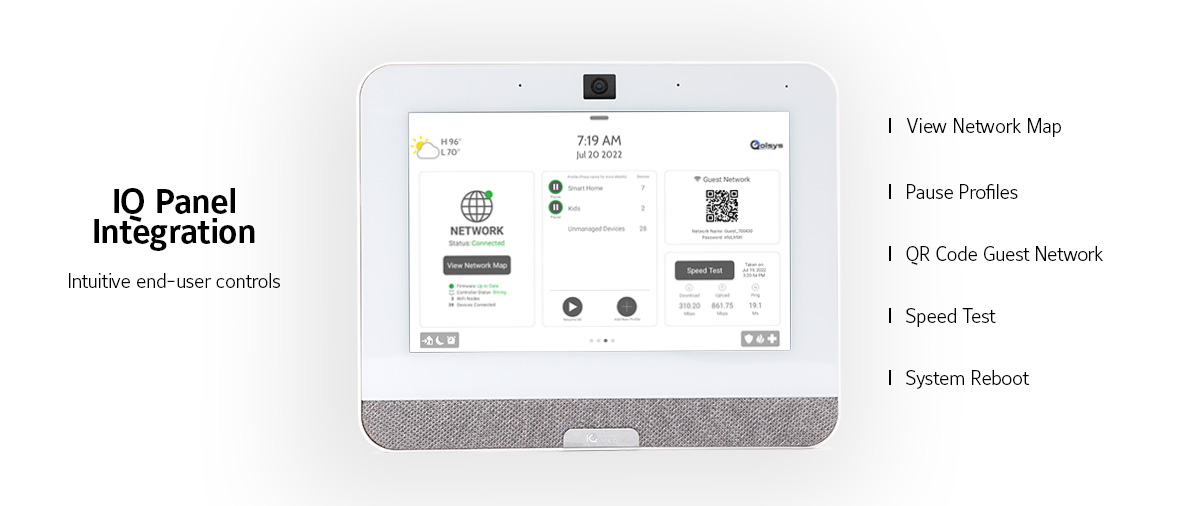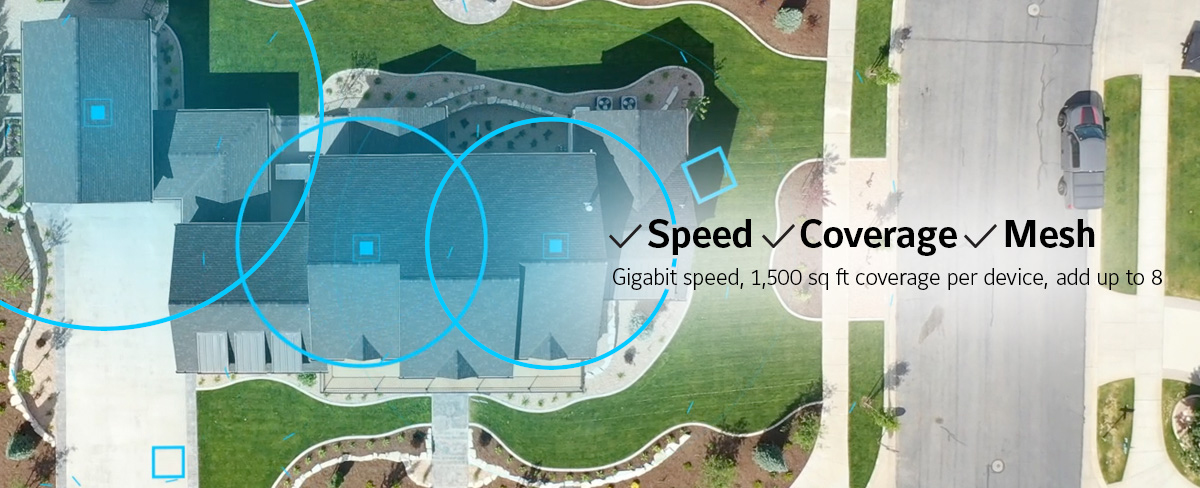 IQ WiFi 6 checks all the boxes. Gigabit speeds provide lightning fast download and upload times, and the powerful self healing Wi-Fi 6 mesh provides incredible coverage for any size building. Add up to a total of 8 devices to eliminate dead spots and provide fast, reliable service to every corner. With reliable, far reaching service you can finally add more cameras to every install and provide reliable, quality support remotely using the Alarm.com Mobile Tech App.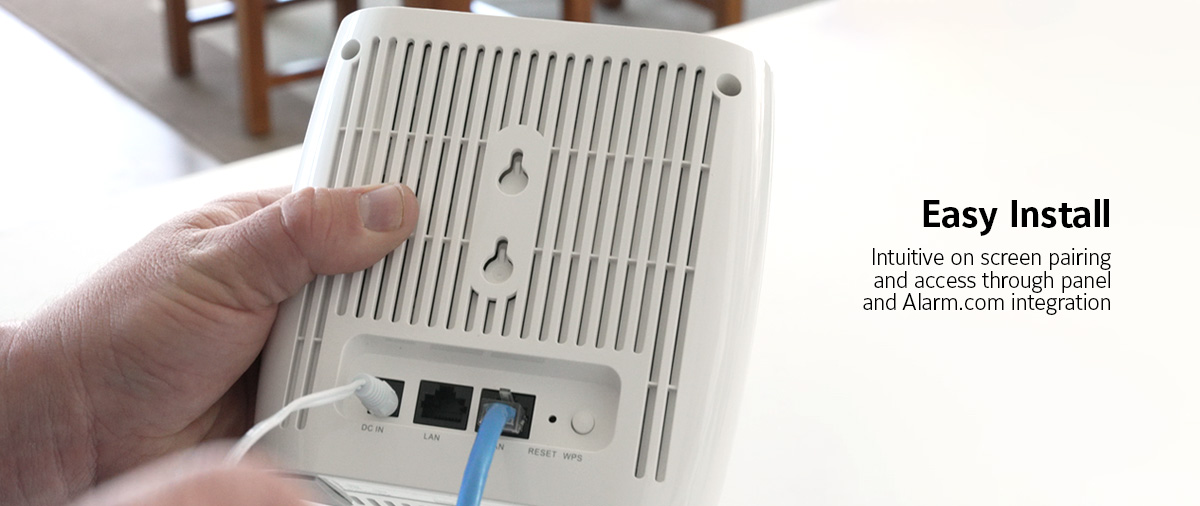 IQ WiFi 6 was purpose-built for and by professional installers with auto software updating, an easy to use wall mount with built in cord wrap, and an intuitive pairing process to make installation fast and easy.

IQ Wifi 6 was purpose-built for pros with 3 separate Networks SSIDs to manage security devices separately from the end user or guest devices. IQ Panel and IQ Remote automatically move to the security partition when paired and you can easily transfer Alarm.com cameras, video doorbells, and garage openers to keep the separate from the end user's tablets, TVs and appliances. Now when an end user modifies their main network it won't effect your devices, reducing truck rolls and providing better quality of service.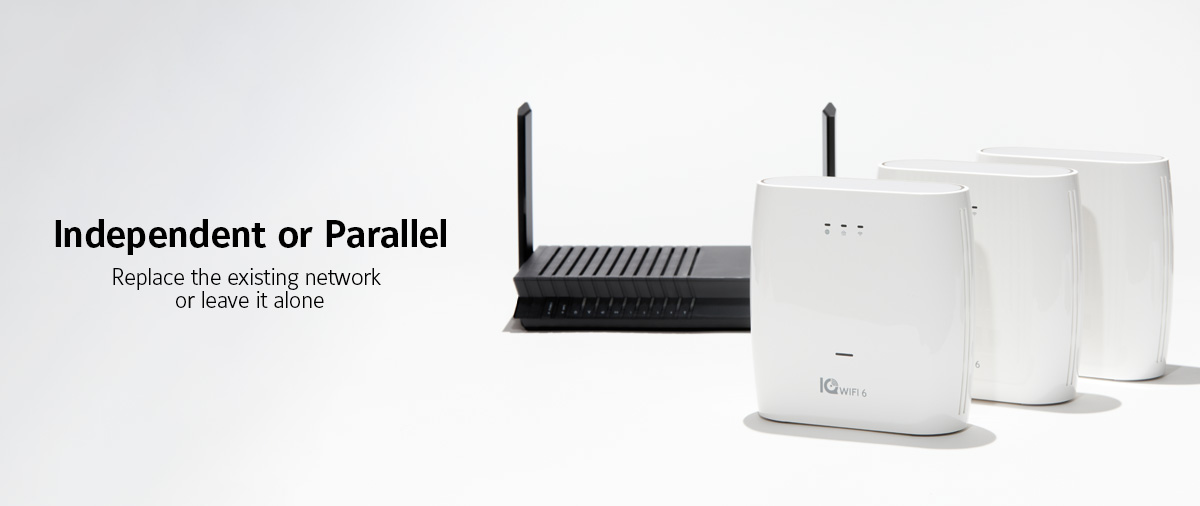 IQ WiFi 6 is the first WiFi purpose built for pros with the option to run the network alongside the customer's existing network, independent from their devices or replace the entire customer network with a better, more reliable one that takes advantage of all three unique partitions. Whichever way you choose you'll get the best installation experience in the industry, award winning connectivity via Alarm.com and an outstanding on-site experience with the IQ Panel's 7" screen.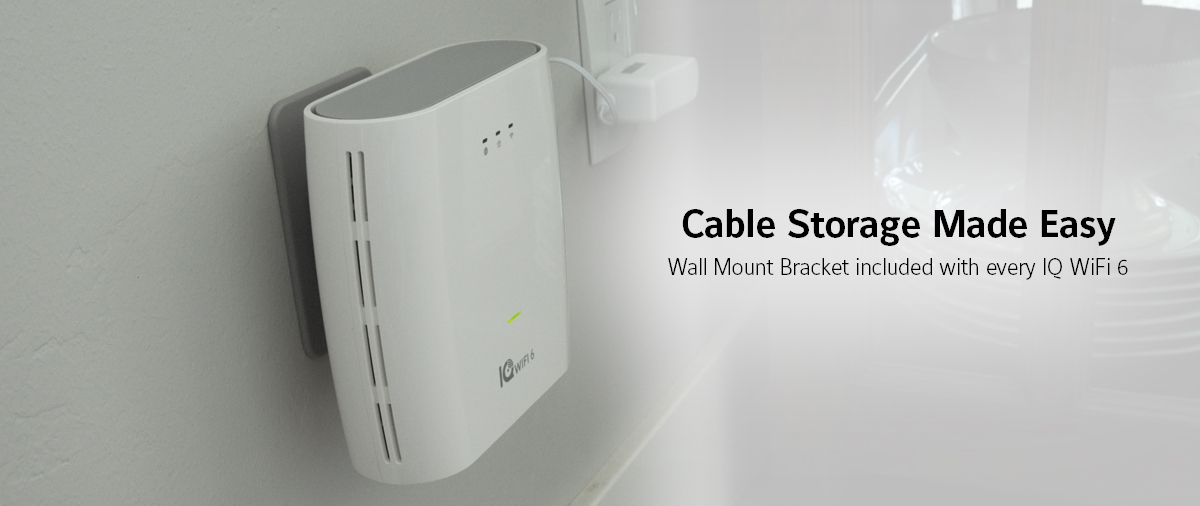 IQ WiFi 6 is the first WiFi purpose built for Pros with a wall mount included in every box. Wind the cable neatly around the keeper to make IQ WiFi 6 look great no matter where you choose to place it.
---