Never worry about your secondary panel's connection
The range, speed and stability of Wi-Fi connections can be finnicky. Setting up devices that rely on Wi-Fi connectivity inherently becomes a guessing game as users work out the Venn diagram between where they need their devices and how far the Wi-Fi connection will reach.
PowerG revolutionizes connection with unprecedented range and stability, and it's available now in IQ Remote.
With IQ Remote's new PowerG functionality, up to eight secondary panels can seamlessly pair with an IQ Panel 4, IQ4 Hub or powerful commercial-grade IQ Pro at greater ranges than Wi-Fi can provide to give users ultimate control over their security systems wherever they need it.
PowerG offers over one mile of secure, encrypted range so IQ Remote users can confidently place their panels and devices wherever they need to without worrying about a loss of connection, even if the Wi-Fi goes down. Through its industry-leading reliability, IQ Remote PowerG provides a powerful solution to potential Wi-Fi connectivity issues in commercial installs or homes with multiple entry points.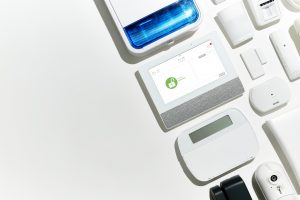 IQ Remote with PowerG includes the same great features as IQ Remote, boasting a high-definition 7" touchscreen, Wi-Fi connectivity, and over the air updates, all powered by Alarm.com. Many PowerG-enabled security devices have already released, with more becoming available all the time, so IQ Remote PowerG customers can rest assured knowing their IQ Remote PowerG and future PowerG devices will be able to join their system without issue.